Concrete Patio Ideas on a Budget
Let's face it, things have just gotten… expensive. With the cost of everything on the rise, your patio, or lack of one, could be the last thing on your list of to-do items. But good news! It is possible to spruce up an existing or even install a new concrete patio and not break the bank!
Patios can be a great place to unwind, read a book, or barbeque with friends. But if you're short on space, cash, or both, it can be challenging to obtain the perfect outdoor space you've been longing for.
Existing Patios
If your outdoor space has gotten dull, there are several ways to bring life back to your patio and enjoy it the way you used to. Here are some tips for prettying up your patio.

Foliage: Adding some greenery or colorful plants to your patio can breathe new life into a once-dull space. Whether you decide to use real or artificial plants, even a small addition can make a huge difference. From vines to wreaths, plants can transform even the smallest patio into an oasis of happiness.
Staining: If the budget is tight, rather than replacing it, concrete patios can be stained. Staining can involve a small pop of color all the way to custom and detailed graphics. The possibilities are endless when it comes to staining your patio. Just like painting a drab or out-of-date room in your home, this is a cost-friendly option to give your patio a brand-new look. While this option isn't recommended for heavily damaged patios, if your patio has little or no damage and needs a facelift, staining is an excellent option to consider.
Cleaning: A patio is meant to be used and over time, that use can show up on your patio in the form of stains and dirt. If you find yourself not enjoying your patio because of an eyesore in the form of a stain, you don't necessarily need to invest in a high-powered pressure washer. A little elbow grease could be all you need.
Rugs: Sometimes it seems like almost all the elements are there, but something is missing and you just can't put your finger on it. If your concrete patio fits this bill, a rug could be that missing piece of the puzzle. Just like indoors, adding a rug in front of an outdoor sofa or under your patio dining set could tie everything together perfectly. While a rug could potentially hold moisture and lead to staining, cleaning on a regular basis by following the instructions linked above will prolong the life of your patio. If the thought of stains forming is just too much, another option is to paint a rug on your patio. A painted patio rug is a personal and unique feature that can really give your patio its own personality.

Lighting: Spending the evening on the patio is a favorite pastime for many. But without the proper lighting, your outdoor space could feel cold and uninviting. Whether you choose tiki torches or twinkle lights, there are many options available. In addition to creating a more relaxing space, proper lighting will also increase the safety of your patio during the evening hours, bringing a peaceful space and peace of mind.
Furniture and Pillows: Furniture is a must for a patio. Whether your patio furniture needs to be replaced or you just need a change, furniture can arguably make or break the look of your patio. The furniture you add will depend on what you use your patio for. If you are looking for a cozy outdoor space to curl up and read a book, a hammock or outdoor sofa may be at the top of your list. If you enjoy entertaining friends more than relaxing alone, a new outdoor dining set could fit the bill better. If you have existing furniture but want to breathe new life into it, try new outdoor cushions or some fun throw pillows to change up the space. Though brand-new patio furniture may be expensive, sites like Facebook Marketplace and Craigslist are often a treasure trove of inexpensive items.

Repair: If your patio has really been through the wringer, it may take more than cleaning and carnations to bring it back to life. If you are worried that the unsightly cracks in your patio mean that you need to replace the entire slab, there may be other more affordable options that you can try first. Small cracks should be addressed before they get larger and more significant in repair costs. These cracks are inexpensive and relatively easy to repair.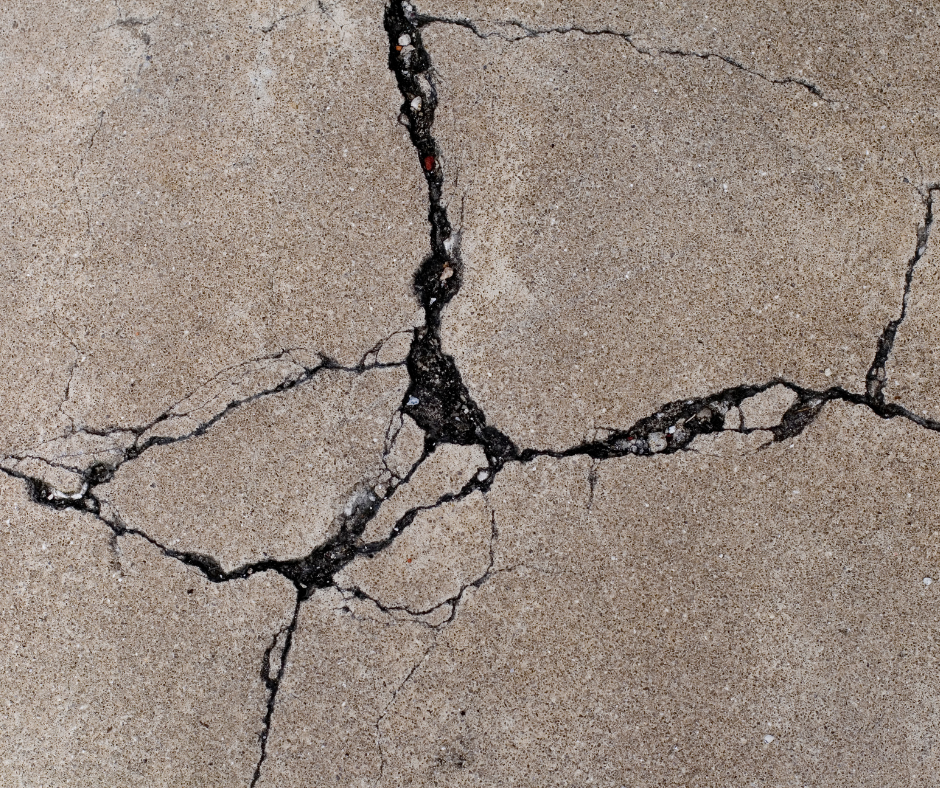 Larger cracks can take more time and add more costs, but can typically still be repaired before you need to replace your entire patio. No matter the size, any crack should be addressed as soon as possible before it becomes a safety hazard or destroys the entire patio.
Resurfacing: Resurfacing your patio is an option when it needs several repairs. In addition, resurfacing can add years of life to your concrete. Resurfacing can make your patio look as good as new, but it is a process that requires knowing the type of coating to apply and how to properly apply it. While there are many do-it-yourself sites that provide instructions on how to resurface your concrete patio on your own, this process is best left to professionals. When on a budget, the last thing you need is for a DIY project to go bad and have to enlist additional help and spend additional money to redo the work.
Adding a New Patio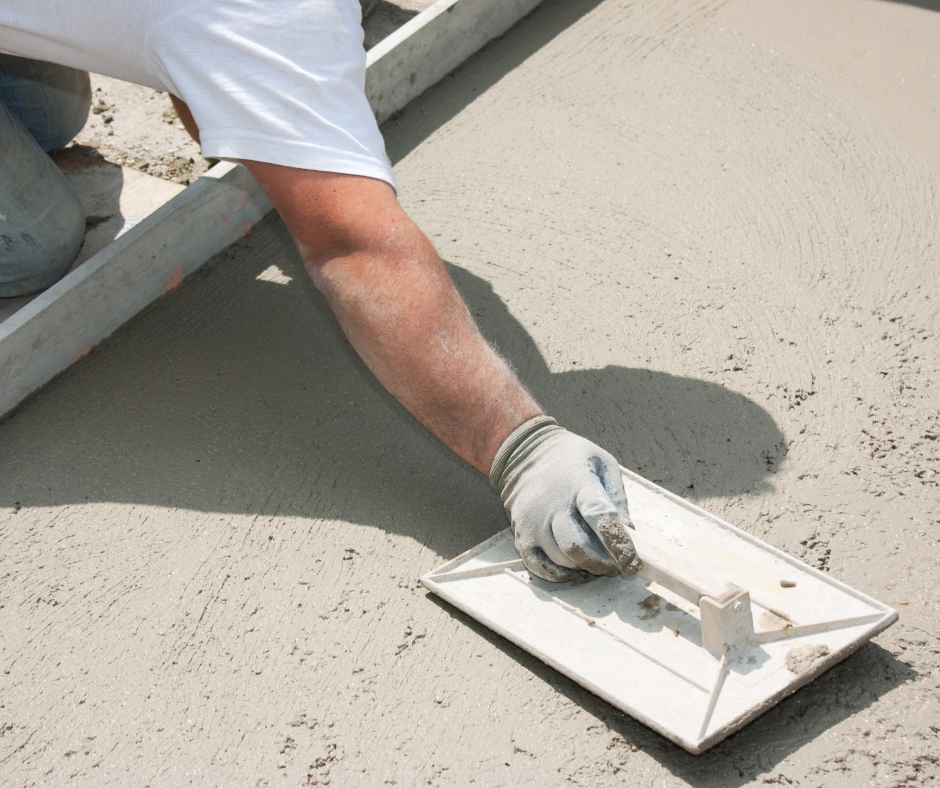 Of all the materials available to build patios, concrete is the most traditional yet versatile choice. Nothing makes a better statement about you, your home, and your home's landscaping layout than when you step outside onto a welcoming, well-maintained patio. Many home and business owners choose concrete because of its affordability, durability, and its low-maintenance beauty. That's right, we said affordability!
If a plain slab is just too drab for your taste, texture, color, and designs can be incorporated by adding a stamped concrete patio. The more details you add to your patio will increase its price. However, stamped concrete is typically more affordable than natural stone, brick or pavers and stamped concrete can be designed to look just like brick or stone without the additional cost. Furthermore, stamped concrete still offers the same low maintenance, durability, and longevity as a plain concrete patio.
Adding a new concrete patio doesn't necessarily mean large expenses. There are many options to choose from, and something to satisfy every budget. While the most intricate and large patios will mean additional expenses, if a budget-friendly backyard is what you are in need of, bigger isn't always better. No matter the size or design you choose, once installed, you can take the ideas from above to decorate your new patio in order to make it the perfect gathering place for you, your family, and your friends for many years to come.
Aurora Asphalt & Concrete specializes in all your concrete needs including but not limited to driveways and aprons, patios, of course, garage floors, sidewalks, and more. Customer Satisfaction is our #1 goal. We take great pride in knowing that you, the customer, is completely satisfied. You deserve to come home to quality – contact us today.